Policies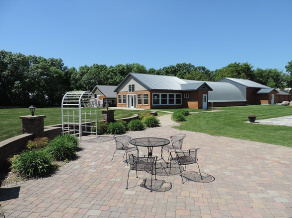 Long Lake Lodge Policies

All damages are the responsibility of the person/member making the reservation deposit. A damage deposit of $500.00 is required which is due upon arrival with a check made out to Long Lake Lodge. Following inspection after the event, the deposit will be returned within three to five days if no damage is found.

Non-refundable deposit of 50% is required to hold a date.

The bar service will close at midnight for evening events or at an earlier time by decision of the management or guests.

Bar & Bartender will be provided for special events over 100 guests. Less than 100 guests, fees will be agreed upon.

Due to the native prairie grass on the property and the nature of our business no smoking is allowed except in vicinity of cigarette butt receptacles. No smoking of marijuana is allowed on the property. Smoking inside of any of the buildings is prohibited. These infractions will result in the loss of deposit.

Dance floors are not allowed to be set up on the grass.

Only agreements/quotes in writing will be honored.

Long Lake Lodge will include at no additional charge: 180 chairs, 22 round 6 x 5 tables that seat 8 people, 20 rectangle tables that are 6 feet long that seat 6 people, 2 rectangle tables that are 8 feet long that seat 8 people. Tables and chairs are to be used INSIDE only.

All shooting activities are through Long Lake Lodge.

No ladders will be provided by Long Lake Lodge.

Imitation pedals may be used on grounds if they are cleaned up by the customer.

Caterer and/or wedding party will provide the following services:
Plates, silverware and glasses/cups.

Food prep, serving and handling equipment.
Long Lake Lodge will provide the following:
Garbage containers.

Garbage liners.

Long Lake Lodge will assume no liability for illness, injury or damage caused by caterer.
Please return signed policy form with deposit of 50% to hold your date.